Your Mountain Adventure Awaits
Start planning your summer vacation now
Great Accommodations to choose from
Stay longer, Experience more!
Book your first night and recive 30% off any additional nights
Book your first night and receive 30% off any additional nights
SAVE 30% Off additional nights
Use Promo Code: SUMMER21
Travel Dates: May 30, 2021 – October 11, 2021
Book by: July 31, 2021
Chinook Rafting
From the family-friendly Kananaskis River to the exhilarating Horseshoe Canyon, there's a whitewater adventure suitable for everyone. Conveniently located just 45 minutes from Banff.
Use Promo Code: BOB20
Banff Trail Riders
Discover a side of Banff only seen on horseback. Take a guided 1, 2, 3 or 4 hour horseback ride that's suitable for all experience levels, or a horse-drawn carriage ride with the whole family.
Use Promo Code: BOB20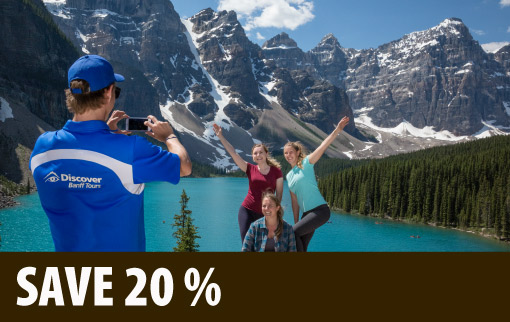 Discover Banff Tours
Experience the best of Banff in a small group tour with a local guide including the best spots for wildlife viewing, guided hikes on iconic trails, and guaranteed access to Lake Louise and Moraine Lake.
Use Promo Code: BOB20
Norquay Via Ferrata
Choose from 4 amazing routes between 2.5 hrs and 6 hrs. An assisted climbing experience with wild views in a safe and secure assisted journey.
Use Promo Code: STAY-CLIMB-SAVE
The Whyte Museum
The Whyte Museum inspires discovery and wonder when people and the Rocky Mountains meet. We share stories and explore the culture shaped by this mountain landscape.